Our Purpose is to Reduce Greenhouse Gases Through Materials Management
Materials Management strategies reduce greenhouse gas (GHG) emissions associated with waste, materials, and products through a lifecycle and systems approach.  These emissions contributed 42% to the U.S. greenhouse gas inventory in 2006.
In 2023, EPA developed a searchable list of Example Local Government Climate Action Plans that Address Materials Management and Waste. The site also provides an email to suggest additional examples.
This resource is a materials management toolkit of: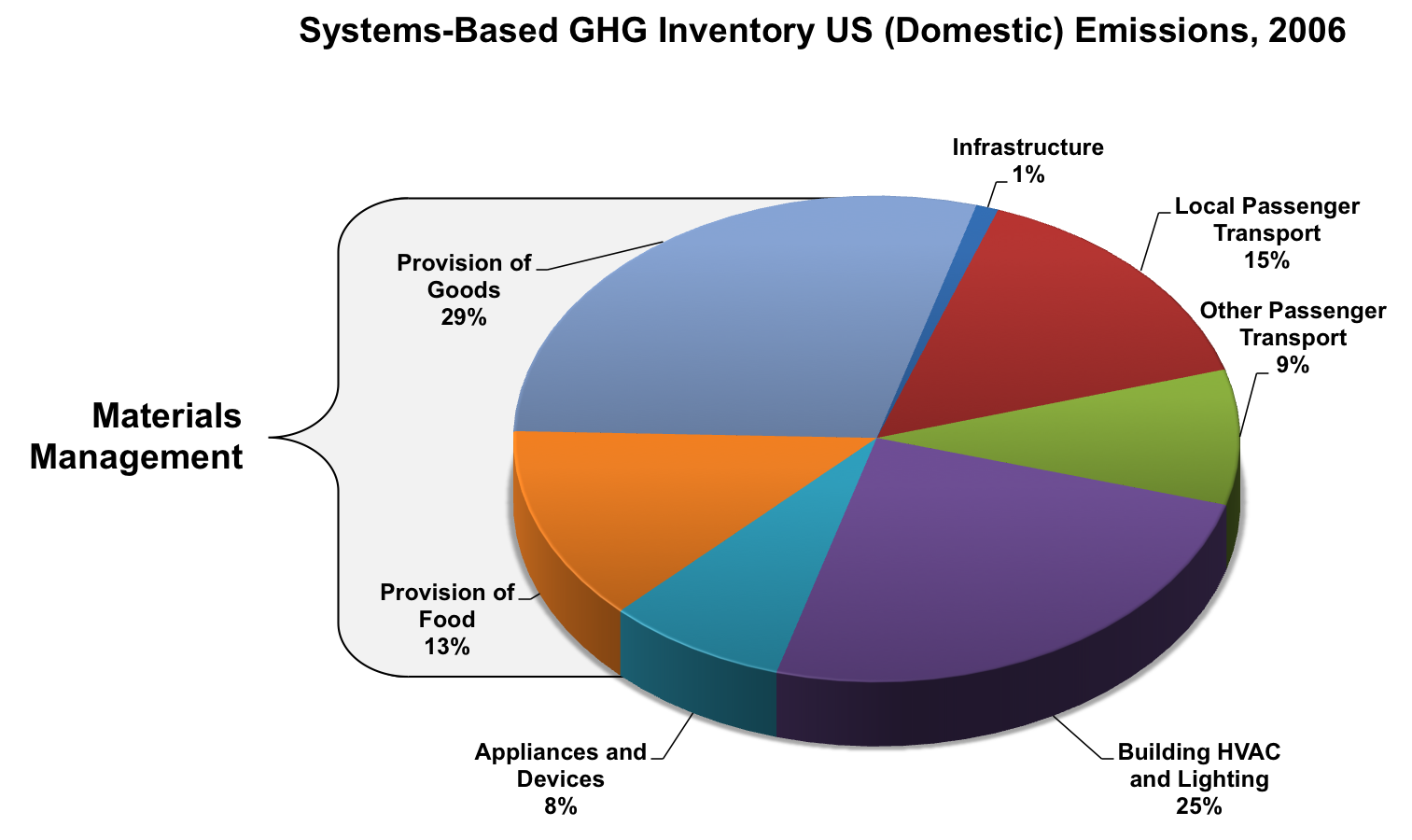 Climate Protection Actions

Example Climate Action Plans

New Approaches to GHG Inventories

Measurement Tools

Links to resources

And more...see links at left!
Who should use this toolkit:
State and Local Government Climate Change Staff

Recycling, Composting, and Solid Waste Professionals

Sustainability and Pollution Prevention Coordinators

Climate Action Plan Coordinators

Greenhouse Gas Inventory Staff

Public Outreach Staff